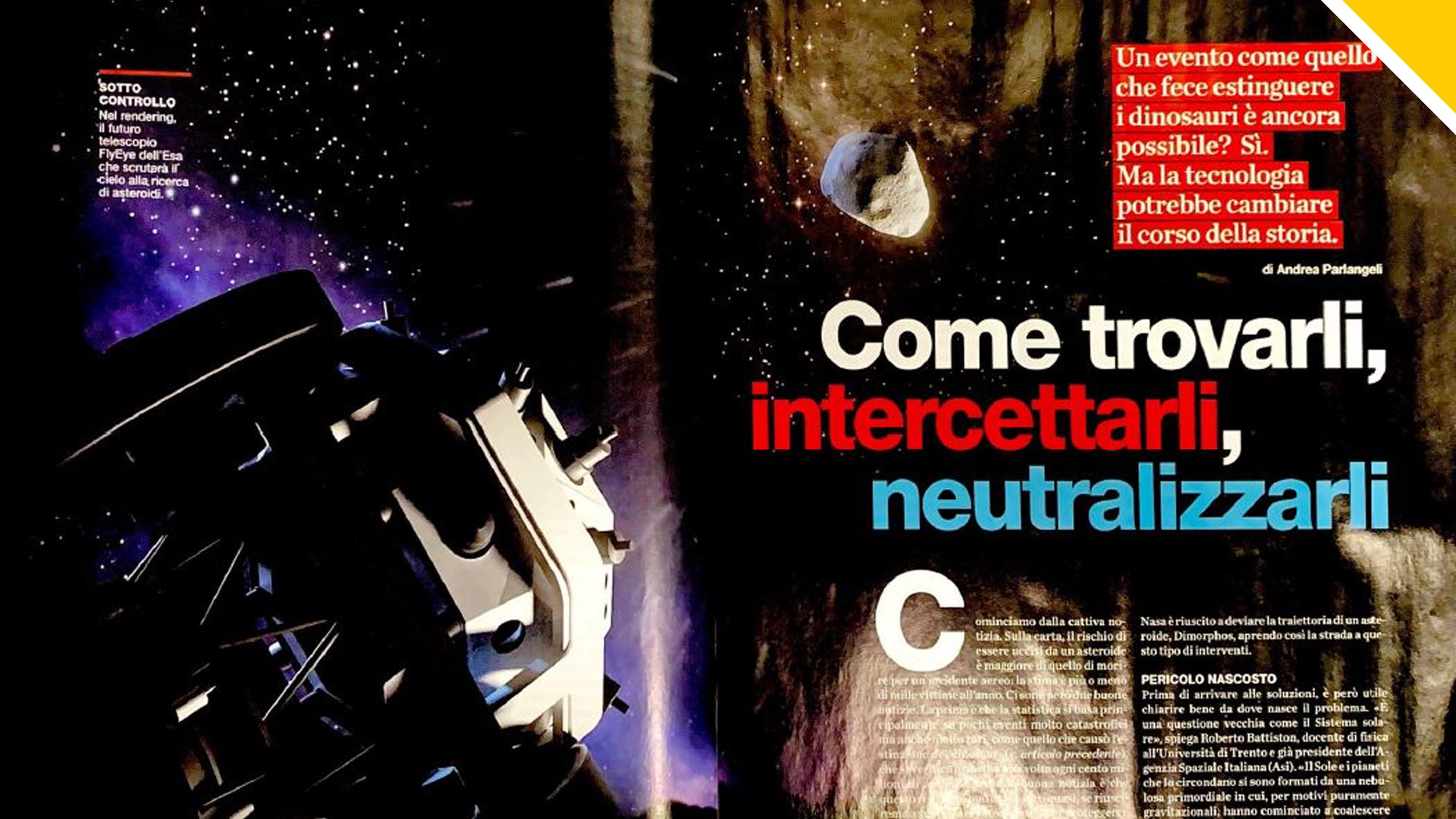 The first FLYEYE, developed by OHB Italia S.p.A. for ESA-European Space Agency with the fundamental contribution of ASI-Italian Space Agency, represents the beginning of a new generation of #telescopes, capable to perform an innovative #Earthprotectionservice.
The FLYEYE telescope is based on a breakthrough design developed in Italy, which sets it aside from all other traditional large telescopes. Thanks to this new technology we went from observing a limited window to scanning the entire visible sky almost three times a night.
The successful #idea, conceived from the great Italian scientist Prof. Milani, was to develop a new cutting-edge #opticssystem. The incoming #light is divided into 16 separate beams having hence the equivalent of 16 telescopes! The innovative design, mimicking the complex structure of a fly's compound eye has a wide field of view (#FOV) of 44 square degrees which allows to intercept even small asteroids.
Interstellar objects and #asteroids hold unique information on the #origin of Solar System, but they also represent a #potentialthreat to our Planet. Over 20.000 Near-Earth Objects (NEO) are currently known, ow which more than 800 are potentially hazardous.
 
That's why the FLYEYE Telescope represents a decisive #step toward a planetary defence system to protect the Earth.
www.ohb-italia.it
#technology #breakthroughdesign #visiblesky #Interstellarobjects #defencesystem #Earth #protection