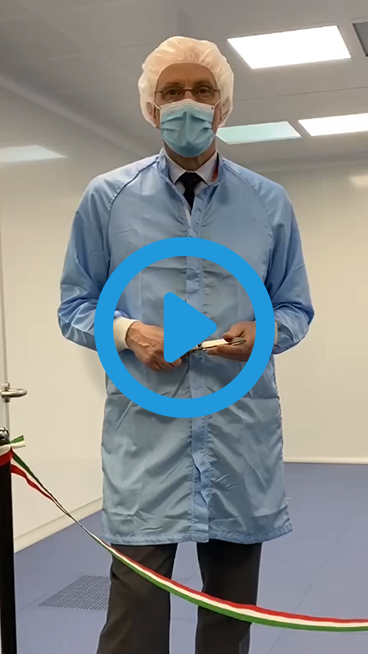 "Top-Class Clean Room" – stated yesterday the President of OHB Italia referring to our new Manufacturing CR.
Thanks to the investment of our shareholder, the old Clean Room was completely dismantled and replaced in less than four months, with a much larger and more modern facility.
The new Clean Room is now 360 square metres and already operational: in the next few weeks the working areas will be set up and they will be certified in Class ISO8 to start the production activities.
In addition to a large open space with workstations for production and testing, activities that can also be seen through the large viewing windows, there is a dedicated area for treatments, an ISO5 tent and a flight parts warehouse. A modern, fully automated system with detailed traceability, will soon be installed: it will track the components through all manufacturing phases from purchasing to the final product.
This important investment will allow the company to pursue its expansion targets and to be competitive in the European scenario as a primary satellite systems integrator.