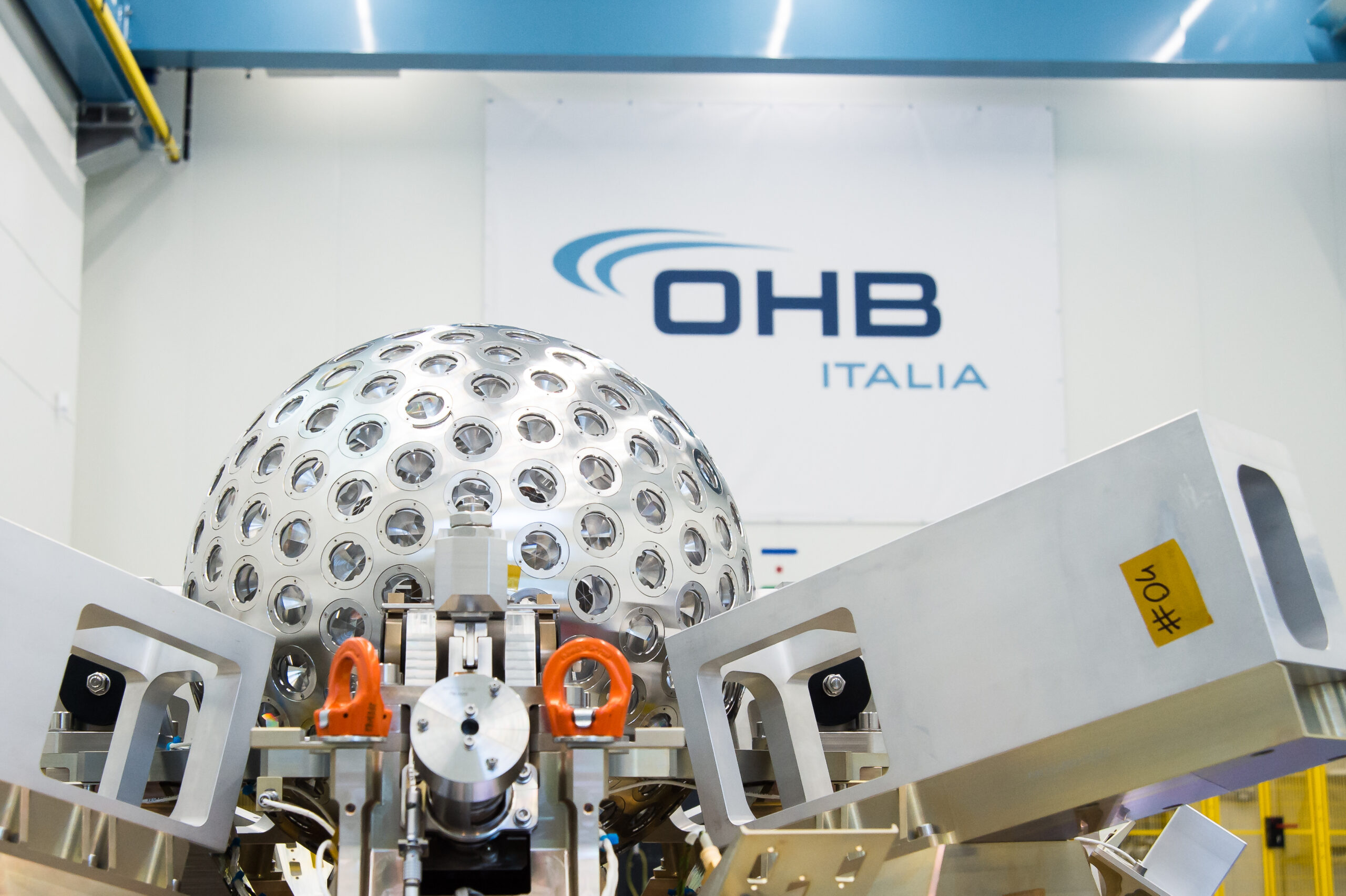 #LARES2 IS LEAVING OHB ITALIA TO GET LAUNCHED ON BOARD OF THE VEGA C MAIDEN FLIGHT
OHB Italia's headquarters in Milan was the location of an important milestone for LARES2 Satellite: the #PreShipmentReview, during which ASI-Italian Space Agency authorised its shipment to the launch site, the European spaceport of Kourou in French Guiana.
The LARES2 System, developed by OHB Italia, under the flag and the coordination of ASI, will be the first passenger on the new ESA's launcher VEGA C built by AVIO, on its maiden flight scheduled for May 2022.
The platform, the LARES System, presents several satellites and equipment, including complex retention and release mechanisms that keep the various payloads locked in place during launch and release them once in orbit. At the centre of the system is ASI's LARES2 (LAser RElativity Satellite 2) satellite, designed by the scientific team of the Fermi Centre and La Sapienza University of Rome and built by the National Institute of Nuclear Physics (INFN).
It is a spherical passive satellite made of high-density nickel alloy (424 mm in diameter and 300 kg in mass), on which 303 CCR retroreflectors have been installed, making it a perfect reflecting target for the ILRS (International Laser Ranging Service). Thanks to the laser measurements, its orbit will be tracked with great accuracy and will make it possible to verify certain relativistic laws theoretically predicted by Einstein, but also to carry out measurements in the field of space geodesy.
A big #ThankYOU to our guests and speakers (ASI-Agenzia Spaziale Italiana, Centro Fermi, Sapienza Università di Roma and INFN) and to all the press & media attended the event by OHB Italia.
All the related articles on the LARES2 Pre-shipment review are available here:
#OHBItalia #ASI #INFN #UniversitaLaSapienzadiRoma #CentroFermi #RelativityTheory #satellite #geodesy #space