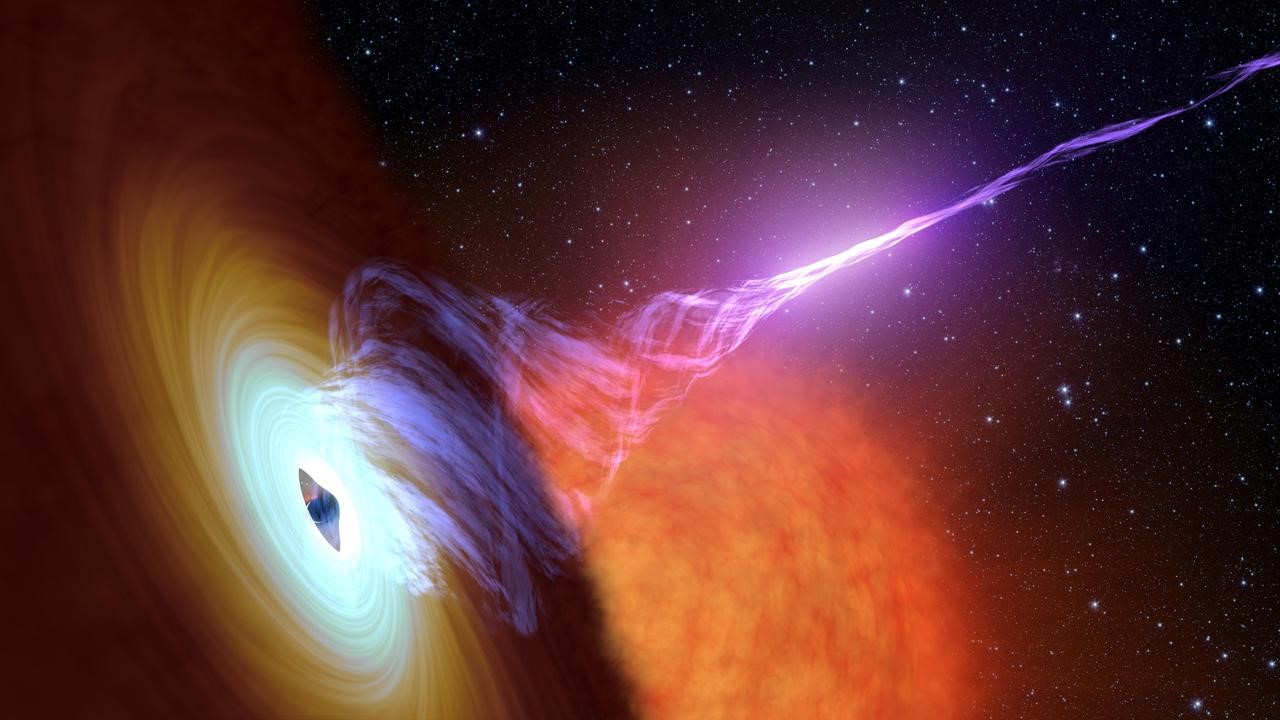 The #ASI / #NASA IXPE (Imaging X-ray Polarimetry Explorer) satellite observed in May two galaxies Mrk 421 and Mcg-05-23-16, which host #supermassiveblackholes at their centers and whose results have been published inside important scientific magazines.
 
#Mcg052316 is a source previously known to have shown a strong interaction between its #accretiondisk and the #corona of hot electrons surrounding it. Enclosed in a region of space similar to the distance between the #Sun and #Saturn ( #120millionlightyears from us) this cloud of hot electrons takes a shape with high #sphericalsymmetry around the central black hole. It is #quiet and free of relativistic jets. In this galaxy, it is possible to study the core regions up to a few hundred million kilometers from the central black hole. This phenomenon occurs on spatial scales comparable to those of our Solar System, instead the #jet of the more #turbulent twin #Mrk421 extends to thousands of light-years.
At a distance of about #430millionlightyears, Mrk421 is one of the closest #blazars to Earth and brightest in X-rays. In this galaxy, the jet of relativistic particles originating near the super massive black hole is oriented toward the #Earth. These are ideal conditions for studying the physical properties of the jet matter. The #polarizedlight, in particular, carries valuable information about the intensity and geometry of the #magneticfield to which the particles are subjected. This allows us to investigate what mechanisms can create such spectacular #speed.
The study of these two #galaxies and the results confirm how #polarimetry in X-rays is a fundamental tool for understanding both physical processes and astrophysical source geometry. #OHBItalia SpA, as unique industrial partner, is very proud for such results. OHB Italia SpA developed fundamental parts of the satellite as the Detector Unit Electronics ( #BEE), the Filter and Calibration #Wheel Mechanism and the Detector Service Unit ( #DSU).
"We have been trying to make measurements of this kind for more than four decades" – stated #PaoloSoffitta of INAF, the Italian coordinator of the IXPE project – "Now IXPE is a #reality, it is giving results beyond expectations and we still expect new important #discoveries in the near future."
Photo credits: NASA/JPL-Caltech
www.ohb-italia.it
#solarsystem #future #xrays #balckholes #polarization #geometryoftheuniverse #satellite #geometry #corona