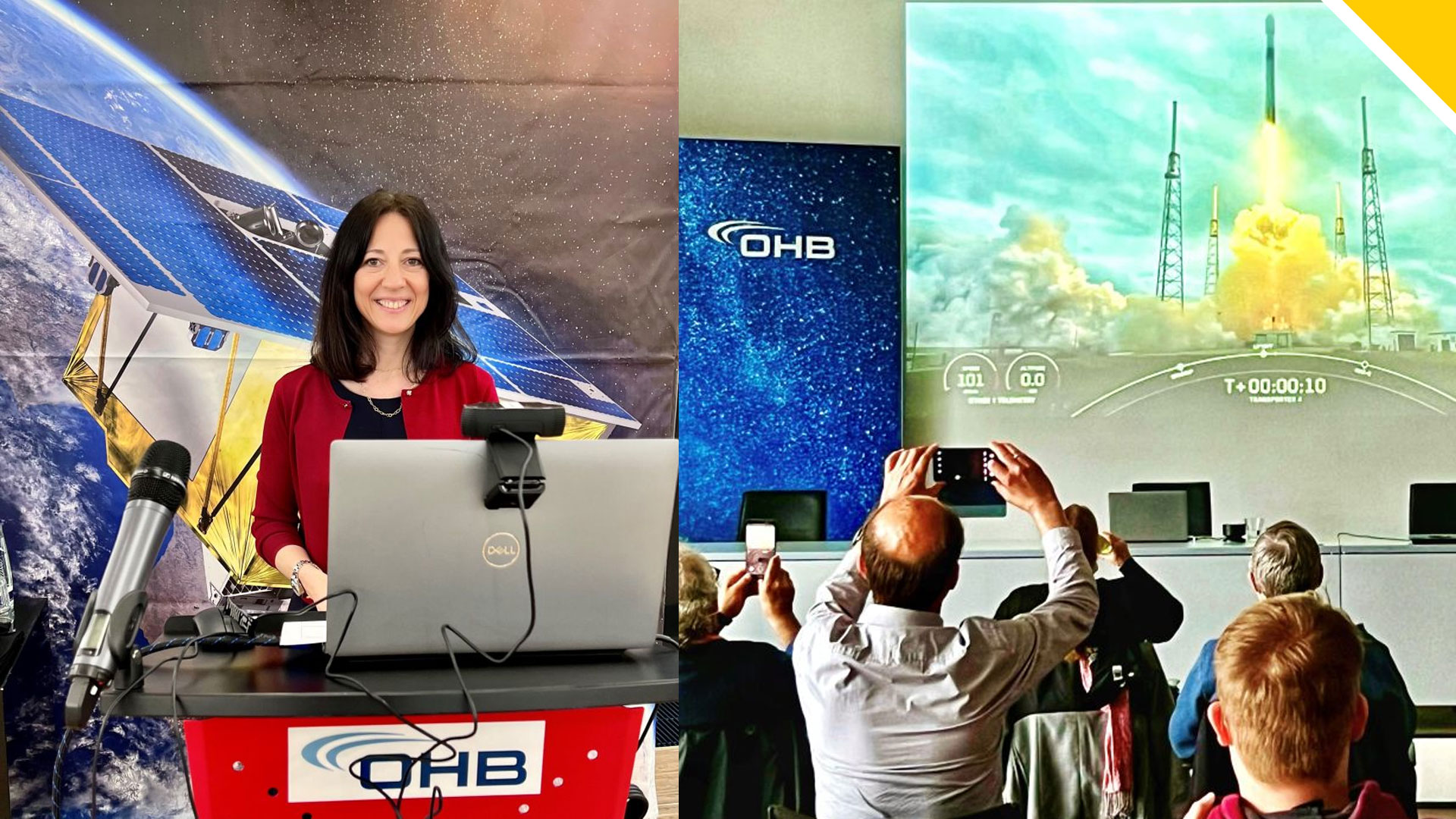 The Environmental Mapping and Analysis Program ( #EnMAP) is a German hyperspectral satellite mission whose objective is to provide for detailed monitoring, characterization and parameter extraction of rock/soil targets, vegetation, inland and coastal waters on a global scale.
The satellite was developed by #OHBSystem AG on behalf of #DLR – German Space Agency with funding from the German Federal Ministry of Economics and Climate Protection.
After acquisition of the mission reference orbit on April 9th, 2022, EnMAP successfully completed its Launch and Early Orbit Phase (LEOP) on April 14th, 2022 and now it is in the commissioning phase.
 
In the frame of the EnMAP mission, #OHBItalia designed, developed and tested the Satellite Management System (#SMS), made of two identical Satellite Management Units (#SMU), which compose the "BRAIN" of the satellite. These units are indeed responsible for the satellite commanding/monitoring over the whole operational lifetime and designed to interface/control all the electronic subsystems.
EnMAP SMU design was already successfully adopted by OHB Italia on the PRISMA satellite, launched in 2019 and at the moment all functions related to the SMU are working nominally. A new generation of #OnBoardComputer is hence ready for future space missions…but do not disclose it!
 
Read more on https://www.enmap.org/
www.ohb-italia.it
#future #design #management #space #satellite #hyperspectralmission #electronicsubsystems #Climateprotection.